Our Services
Project Management
Going forward we will make use of our import- and supply experience on a project basis only. We would like to help you select not only the right product but more importantly the right manufacturer and partner. Utilising our Taiwan team we can conduct any due diligence needed and take care of the entire supply chain all the way to your warehouse of choice. We can assist in setting up the desired support structure and ensure you and your customers are comfortable.
We are ready and keen to tackle projects covering a wide scope of projects and applications. Hospitality retail, industrial and medical markets are very familiar to us. Applications such as self service and payment belong to our expertise.
Market Expertise Examples
Medical Environment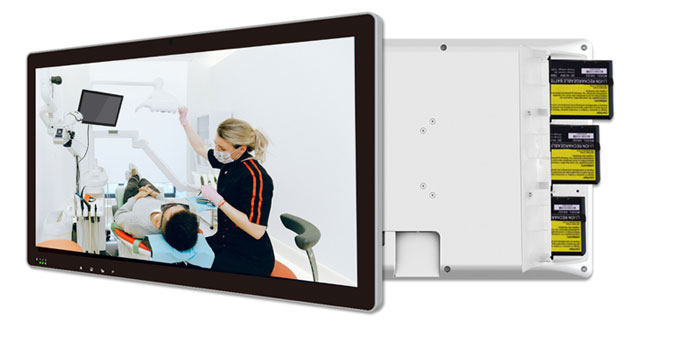 Medically graded touch monitors and -computers are used for a variety of applications today. Diagnostics and monitoring inside and outside of operating theatres, medical cart usage and bedside infotainment are some of the most used applications for such products. Features such as antibacterial material selection and hot-swappable batteries contribute to great product quality and user friendliness.
We have years of experience in the medical industry and access to a number of manufacturers.
Home Automation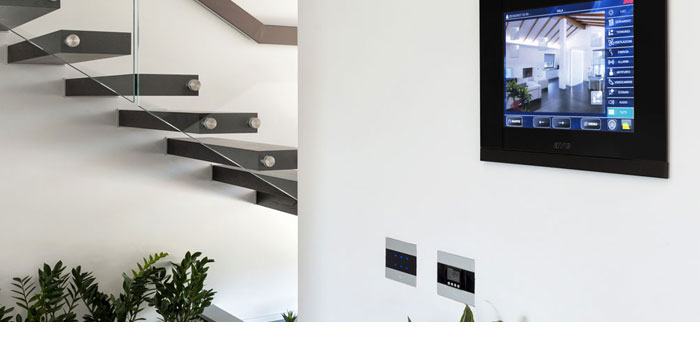 A level of home automation can be found in the majority of newly built homes today. Proprietary hardware is fading out and more value-for-money hardware platforms are now available.
We have access to touch monitors in all sizes and mounting formats, with or without integrated intelligence, running Windows or Android.
Mobility in Retail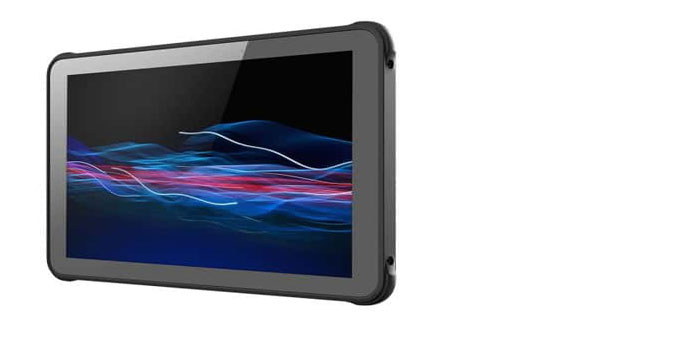 Both customer- and employee-based applications are running more and more on mobile platforms. Stock control, logistics efficiency, POI and POS incl payment are some of the solutions being managed on mobile devices. There is no shortage of PDAs, it is harder though to find the right tablet for such usage. On the one hand of the spectrum one can buy a low-cost consumer tablet that will give you more hassles than joy very quickly. On the other hand, there are the high-end manufacturers with stunning products however at pricing and terms that only a few can still afford these days.
Through our Taiwan office we have access to value-for-money specialized rugged tablets. Contact us for more info.
Contact us if you are looking to source, deploy and support a touch-screen-based product or solution. We can be of assistance.
Industrial Panel PCs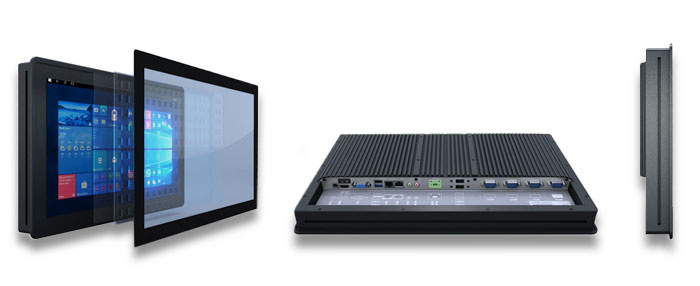 For decades the industrial market has been implementing more and more touch screen technology. Now Android is finding its way into this market.
In these challenging times, the high end of the market makes it difficult to budget for. While on the lower end of the market quality and continuity is hard to find.
Contact us for a vast range of high quality and competitively priced Industrial Panel PC's. Windows and Android, from 10.1" to 21.5" with custom development also possible.