Our Partners
Strategic partnerships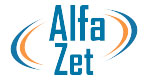 Alfa-Zet Systems
Alfa-Zet Systems specializes in developing software and hardware solutions that contribute to the automation of business processes, including smart cash register systems, cashless payment solutions, smart kiosks, smart lockers, security solutions, big data security, online ordering, smart vending, access control, ticketing, and more.
Alfa-Zet's innovation trajectory has focused on the automation of payment solutions and has developed solutions that allow payments to be received and processed via various devices, such as smartphones, tablets, and kiosks. Additionally, there is a focus on hybrid solutions, which means their applications operate on different systems. There is always one central underlying platform that drives everything, increasing efficiency and connectivity.
A team of experienced developers and technical experts works closely with the partner/customer to understand their specific needs and provide solutions that fit their unique business goals and vision. Whether you're looking for software solutions for your administration, production process, marketing, or e-commerce, Alfa-Zet is ready to help you optimize your business processes. Alfa-Zet Systems has the knowledge and expertise to help you achieve your specific goals through innovative solutions that take your business processes to the next level.
Alfa-Zet's range of solutions include:
cash register systems
closed loop payment systems
online ordering modules
intelligent kiosks
smart vending machines
intelligent lockers
access control and attendance registration
big data analysis
ticketing
next level biometrics
To find out more and get connected to an expert, contact us.
In the meantime for more info go www.alfa-zet.be/en/solutions.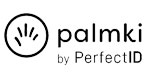 Palmki Palm Vein Recognition Technology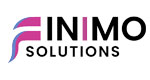 Finimo Payment Solutions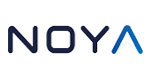 Noya Bilgisayar